Heater Shop
Marketplace Management
Setting up Heater Shop on Marketplaces
WR Squared were approcahed by Heater Shop to take over management of their Ebay Shop, ressurect their old Amazon Account and we also identified another Marketplace that they hadn't heard of, Mano Mano.
Our approach to the setup was to first take all of their products in hand, we're talking over 2000 individual product lines. Each product needed to be checked to make sure it was commercially viable to go on each particular platform. Once a product had been signed off for a platform, each product needed product details to be completed and pricing rules implemented.
Once we got through the initial task of getting all the products 100% ready, we then uploaded the products onto all platforms. It was the a case of managing products over time; which advertising campaigns would they go in, which products are SFP, AFP or not Prime at all and managing pricing against competitors whilst sticking to their pricing rules.
Key Stats:
300% year on year increase in turnover on Ebay
Over 3000 orders in the first two months
Average order value increase of 72%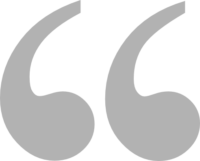 Having WR Squared as part of our team has been one of the best business decisions we have made in the last century. They manage all of our marketplaces without us having to do a thing until a product is sold, it's then down to us to do the rest. 

We know our products are in reliable hands and they allow us to focus on other areas of the business whilst they keep growing our marketplace turnover.
Technical Elements
Amazon Seller Central  |  Ebay Seller Pro  |  Ebay Shop  |  Mano Mano Toolbox  |  Feed Integrations  |  Amazon Seller Fulfilled Prime