Search Engine Optimization / SEO
Search Engine Optimization is the art of ensuring your website is as high up in Search Engines (Google, Bing, Duck Duck Go etc) as possible. At WR Squared, we take a methodical and organised approach to SEO, ensuring that your website is optimised for all technical, on page and off page elements.
Are your customers finding you when they search for you? Are you happy with your current SEO suppliers? Or have you heard about search engine optimisation but not quite sure what is involved? If so, maybe it's time you get in touch.
If your company website is the key to achieving your business goals,  then you need it to perform. Your website can generate a significant amount of revenue, but without visibility and customer engagement it will struggle to fulfill its potential. One of the most cost effective and long term revenue generating methods is SEO.
When users search for a product or service, unless they are looking for something very specific or hard to find, they rarely go much further than the first page of results. If your company does not appear in that first page of searches then there is a high chance that your potential customer will never know you exist.
How much does Search Engine Optimization Cost?
Ultimately, it all depends on how many keywords / keyphrases you are targeting, how big you website is and what the current state of your website is. In order to be successful in SEO, your website needs to be technically perfect before the on page work can begin. Once the on page elements have been completed, we then move on to the off page factors. Search Engine Optimisation is an ongoing, never ending marketing medium that when done properly, can make your business incredibly successful in terms of bringing in new customers. So ultimately, rather than looking at costs, we would approach it from a return on investment perspective as there is no better medium out there for providing such high returns.
Audit
Our SEO campaigns all start with an SEO audit. This allows us to look at the current state of the website as well as your current performance in terms of rankings.
Research
The first task in any SEO campaign is keyword research and competitor research. This gives us our target keywords and allows us to see our competition.
Plan
The next major stage is to plan the project. There are many components to put together for each project and as the saying goes, if you fail to plan, you plan to fail.
Create
Once all planning is signed off, we start creating content. Whether it's written, image based, or video, content is the key to any successful SEO campaign.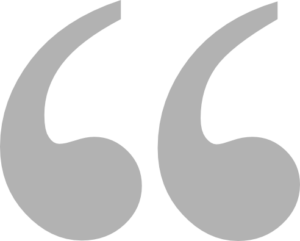 When we started working with WR Squared, all of our target keywords were outside of the top 100. In just under a year we have now hit page one for 15 of our 18 top keywords. This alone has enabled us to triple our manufacturing output and sales have increased many times. We can't recommend WR Squared highly enough. After working with various companies in Suffolk, we have finally found a company who can do what they say and won't take on another client in the same industry.
WR Squared have been our digital marketing partner for the last two years and since joining with them, we have never looked back. Great team and great support, I'd highly recommend – Lexden Rackets & Fitness Club
CASE STUDIES
WR Squared
Reeve Brown Website | Hosting | Branding [...]
WR Squared
Do Something David Website | Ecommerce | [...]